CoMotion is the largest annual Motion Design conference in the country, and it takes place here at SCAD Savannah campus. Every fall quarter, there is a branding competition where SCAD students can submit their CoMotion designs to be voted on and potentially become the new designers of that year's CoMotion. Though my team's submission did not win, I am still incredibly proud of it. 
The ideation process was a lot of sketching, multiple calls, and a lot of thrown out ideas. We communicated via phone call and Google Drive, and quickly decided that we wanted our theme to be connectivity and community. Our statement was as follows: 
As we all know, this year has been a test of everyone's flexibility and strength as we adapted to a new normal due to COVID-19. However, here at MomeLove we champion how we have persisted and adapted to be able to stay connected as a community.
We want CoMotion 2021 to be a look into the future, show how MomeLove has evolved as a community, and invite students and companies from all over the world to stay connected. Therefore, the CoMotion branding should embrace and emphasize connectivity and future possibilities.
Our design concept took inspiration from a circuit board, to represent all of the pieces working in harmony to create something bigger than themselves. By using a mostly muted color palette with a pop of color  we are able to channel the excitement, spirit, and energy that flows through the heart of MomeLove community in the digital age.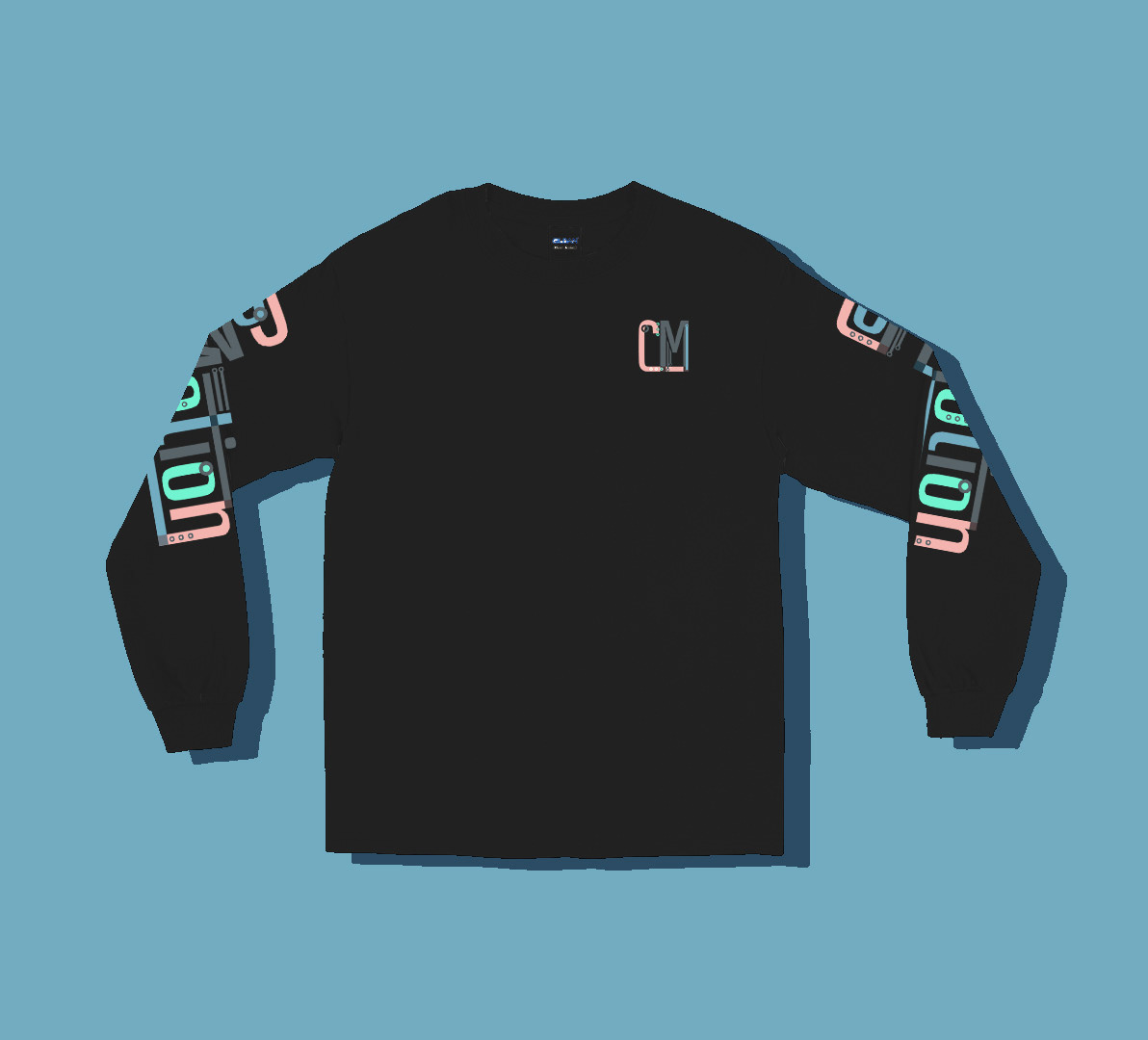 These were the 4 potential  shirt mockup designs that I created using our final logo.
Here is the email banner that was also in our pitch, designed by Sam Woods.
CoMotion website: https://scadcomotion.com/