On this page I have compiled some highlights from my life drawing work.  I strongly believe that studying and practicing life drawing exponentially improved my eye for form, shape, and movement. 
Starting off with the final for the life drawing class that I took- a self portrait. For the assignment, I had to sit in front of a mirror for hours, hold the same pose while sketching myself in charcoal. My style in this piece draws inspiration from Egon Schiele, an artist I selected because of his unique interpretation and exaggeration of the human form.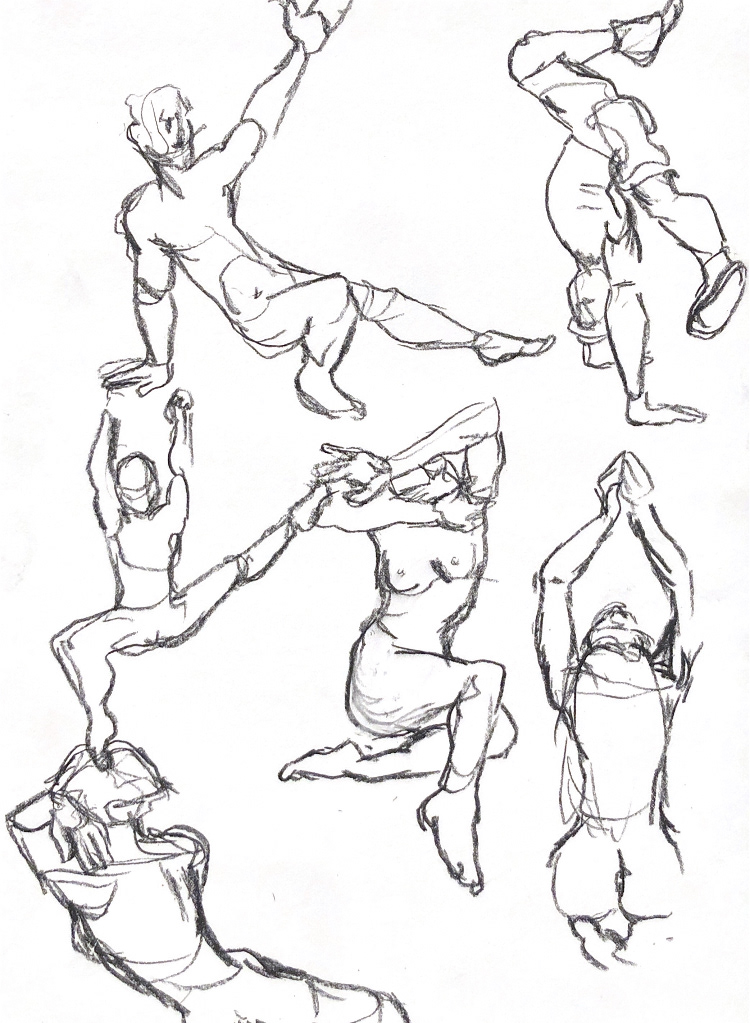 Here are

6 of my favorite gesture drawing pages

that I did during this class (of which there were dozens). These were in pencil and chalk, drawn in 2 minutes or less each.

All drawings used reference from line-of-action.com.